Leave a Legacy
If you are interested in learning more about how to remember CoEd in your will, please contact Holly End at holly@coeduc.org for more information.
Board of Trustees

Patti Ballard

Jim Banks

Barbara Bitticker

Lisa Covert

Denis Forster

Karl Gieseke

David Kammer

Rebecca Keating

Ed McCarter

David Noll

Denise Oppedisano

Kathy Santen

David Withrow

Jeff Berninger

Joe Berninger

Glenn Chamberlain
Mario Contreras
Bill Dankworth
Jack and Marie Eiting
Sr. Victoria Forde, SC
Charlie Gallagher
Fr. Mike Graham, SJ
Sr. Katie Hoelscher, SC
Sr. Kris Schrader, ASC
Food & gas increases hit Guatemala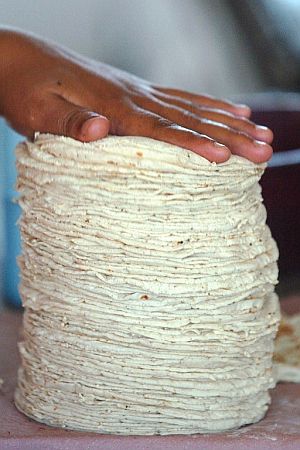 For now, most of our pocketbooks can grudgingly handle the financial setbacks of gas and food. However, rising oil and food prices are forcing some Guatemalan families to go without the basic necessities.
The increasing cost of oil is driving up food prices throughout the world. These price increases are even more devastating in developing countries. In Guatemala, a gallon of gas reached 39.91 quetzals (about $5.35) on June 15th in the city of Cobán-the highest price the town has seen yet. Additionally, Guatemalans have seen the price of tortillas, their staple food, increase by 30% in the past few months. Foods that were once considered common (especially by American standards), such as tomatoes and chicken, are now considered a luxury.
Most Guatemalan families do not enjoy disposable incomes, thus no savings exist to pull them through tough times. According to Guatemala's newspaper Prensa Libre, the cost of three modest meals a day for a middle class family of two adults and three children has increased to 150 quetzals, or around $20. In CoEd project service areas such as the Western Highlands, where the average earnings are less than four dollars a day, families find these rates impossible to afford.
This makes CoEd's work to provide affordable, high-quality educational opportunities even more crucial. Not only does it help provide tools for long-term economic stability but also offers low-cost educational options in the short-term to families who could not otherwise afford textbooks and computer training for their children. Thank YOU for making this possible.

Sources: Prensa Libre, Catholic News Services, The World Bank.
Fall Fiesta is coming soon
Join us for our annual benefit party!

WHEN
October 24, 2008; 7:30pm-12:00am
WHERE
20th Century Theatre, 3021 Madison Rd. (in Oakley Square)
WHAT
Silent auction, luxury raffle, great food and drinks, and live music throughout the night!
You will not want to miss CoEd's Fall Fiesta! The evening is filled with great company and great food, all while supporting a great cause. There will be hearty hors d'oeuvres as well as an open bar, live music throughout the evening, a large silent auction, an "Everybody Wins" raffle, and a Luxury Raffle drawing for a trip to Dublin, Ireland (see below)! Join the party and help us support CoEd's efforts in Guatemala. It is certain to be a blast!

COST
$35 in advance/$40 at the door
$75 patron level

FOR MORE INFORMATION & TO RESERVE TICKETS
Luxury Raffle: An Irish Getaway
WHAT

An Irish

Getaway


WHEN

You name

the week!*


WHERE Dublin, Ireland


THE LUCKY WINNER WILL RECEIVE
Two airline tickets to Dublin, Ireland
One week stay in a two-story, three bedroom home in Dublin
Two tickets to Dublin's oldest pub, The Brazen Head (est. 1198), for an unforgettable evening of food and folklore
Two tickets to tour Ireland's #1 international visitor attraction: the Guinness Storehouse, an incredible journey through the history and making of Guinness
Now you can find out for yourself why this beautiful country is known as the Emerald Isle. Visit 12th century St. Patrick's Cathedral and its beautiful St. Stephen's Green; stroll through the historic campus of Trinity College; enjoy a complimentary pint of Guinness at the world-renowned Guinness Storehouse; dive into the unique shops and restaurants in Dublin's Temple Bar district; rent a boat and go fishing on the bay. When your adventures are done for the day, come home to a hot cup of tea in a cozy three-bedroom Irish home nestled within a quiet and charming neighborhood just minutes from Dublin's city center! Céad míle fáilte! ("A hundred thousand welcomes!")
Luxury Raffle Tickets are $20 each or 3 for $50.

Drawing will be held 10/24/08 at Fall Fiesta. Presence at drawing not required to win. More information and photos are available at
www.coeduc.org
*Dates must be negotiated and scheduled with all donating parties in advance and must fall before November, 2009.
Meet CoEd's newest staff members
From L-R: Ann Dempsey, Karolina Alvarez, Emily Kenney, Shaye Worthman
Join us in welcoming four new staff members to CoEd's team.
KAROLINA ALVAREZ, ACCOUNTANT
Karolina's knowledge of accountancy in large corporations and bilingual abilities will allow her to be immediately effective in her position with CoEd. Karolina says that the people at CoEd are superb and the environment is encouraging and professional. Knowing that her contribution as an employee goes beyond the numbers motivates her everyday.


ANN DEMPSEY, DEVELOPMENT MANAGER
Numerous experiences have prepared Ann for this position, from advocating on behalf of abused women while in the Jesuit Volunteer Corps to managing the operations of the Interfaith Hospitality Network of Greater Cincinnati. Ann is compelled by the opportunity to make a lasting change in the world through CoEd's tangible solutions in addressing the root causes of poverty. Her main responsibilities will include grant writing and relationships, marketing materials, and media relations.

EMILY KENNEY, MARKETING INTERN
Emily was interested in working for CoEd the first time she learned about its mission, and is thrilled to have the opportunity to learn about non-profit management and international development. Formerly the chair of Xavier University's Alternative Breaks, Emily's skills in coordinating large-scale service projects will help her to successfully fulfill her responsibilities at CoEd, which include organizing fundraising projects, assisting with publicity and media outlets, and supporting general administration.


SHAYE WORTHMAN, MARKETING INTERN
As a senior at Xavier University, Shaye is excited to gain experience in the international non-profit area in hopes of pursuing a master's degree in a related field. Having witnessed the poverty and illiteracy that exists in Latin America during her studies in Mexico, she admires CoEd's mission to empower people through education. Shaye's main duties will consist of assisting in grant-writing, completing Spanish/English translations, and supporting general administration.